ActivateBody combines years of clinical & field experience with scientific research to develop methods and systems that are the future of health and wellness. ActivateBody is dedicated to empowering adventurers and leaders to learn, experience and use these methods to make a positive impact on their lives in environments that are supportive and challenging.
We provide a range of health and wellness experiences and corporate services designed to activate lives.
It is our mission is to activate you with more physical and mental energy as well as higher levels of resilience to stress. How can we help?
Our team is:
EDUCATED and TRAINED by leading experts and educators in Australia and around the world.

EXPERIENCED in our vocation, sport and life which enables us to connect, coach and deliver results for individuals, groups and corporate teams.

PASSIONATE about fitness and health.

COMMITTED to providing rewarding and authentic experiences all for our clients.
Join ActivateBody on a journey of personal exploration and discovery of your human potential. Our four-pillar approach of EXPLORE, BREATHE, MOVE and RECOVER is heart-centered and science-backed designed to energise, invigorate and strengthen both body and mind.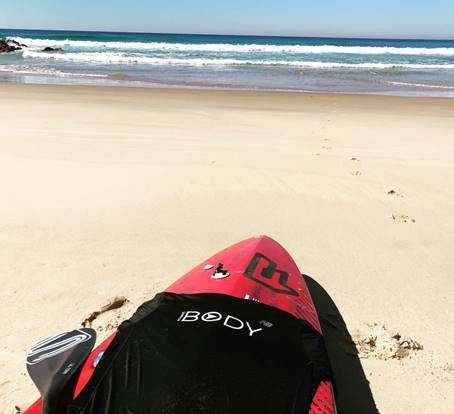 + Activate Exporation
Exploration is the ActivateBody mindset in our work, play and in life. We are explorers and providers of cutting-edge health and wellness methods and curriculum designed to enhance performance. Whether exploring in nature or in the boardroom we will take you on a journey of personal discovery.
+ Performance Breathing
Discover endless health and performance benefits through our ActivateBody Performance Breathing Programs which enables you to tap into the immense capacity of your breath.
Performance Breathing educates you on specialized breathing methods that heighten your oxygen levels, improves stress response and unlocks your aerobic capacity to its fullest potential.
+ Activate Primal Movement
Explore ActivateBody's unique activate primal movement program: land and water-based workouts that push human physiology and encourage essential adaptation.
Leverage these dynamic movements that will challenge your body and breathing capacity under fatigue, pushing you to your edge. Reach new heights and discover endless possibilities in the exploration of human potential through ActivateBody's Primal Move curriculum.
+ Activate Recovery
We take an active approach to recovery to physical, mental and emotional stress. At ActivateBody we introduce methods that stimulate neuromuscular and cardiovascular recovery while also taking advantage of psychological and physiological adaptation.